About Us
KHASK Company was established in 2002 as the manufacturer of high-quality packaging materials. The goal of the project was to saturate the market with adhesive tapes, protective films and other packaging materials of our own production.
As of today, KHASK Ltd. is one of the largest manufacturers of modern packaging materials in Eastern Europe. In our stock you can find all technologies and equipment for:
application of acrylic emulsions on film materials;

application of hot melts (artificial rubber) on different materials;

application solvent compositions (natural rubber);

application of polymers on films and paper by extrusion coating;

application anti-adhesive materials (silicone), both on film and on paper;

application печати на рулонных материалах;

manufacture and cutting of stretch film (stretch)
All products are manufactured using high-tech manufacture lines using raw materials of the world's leading brands.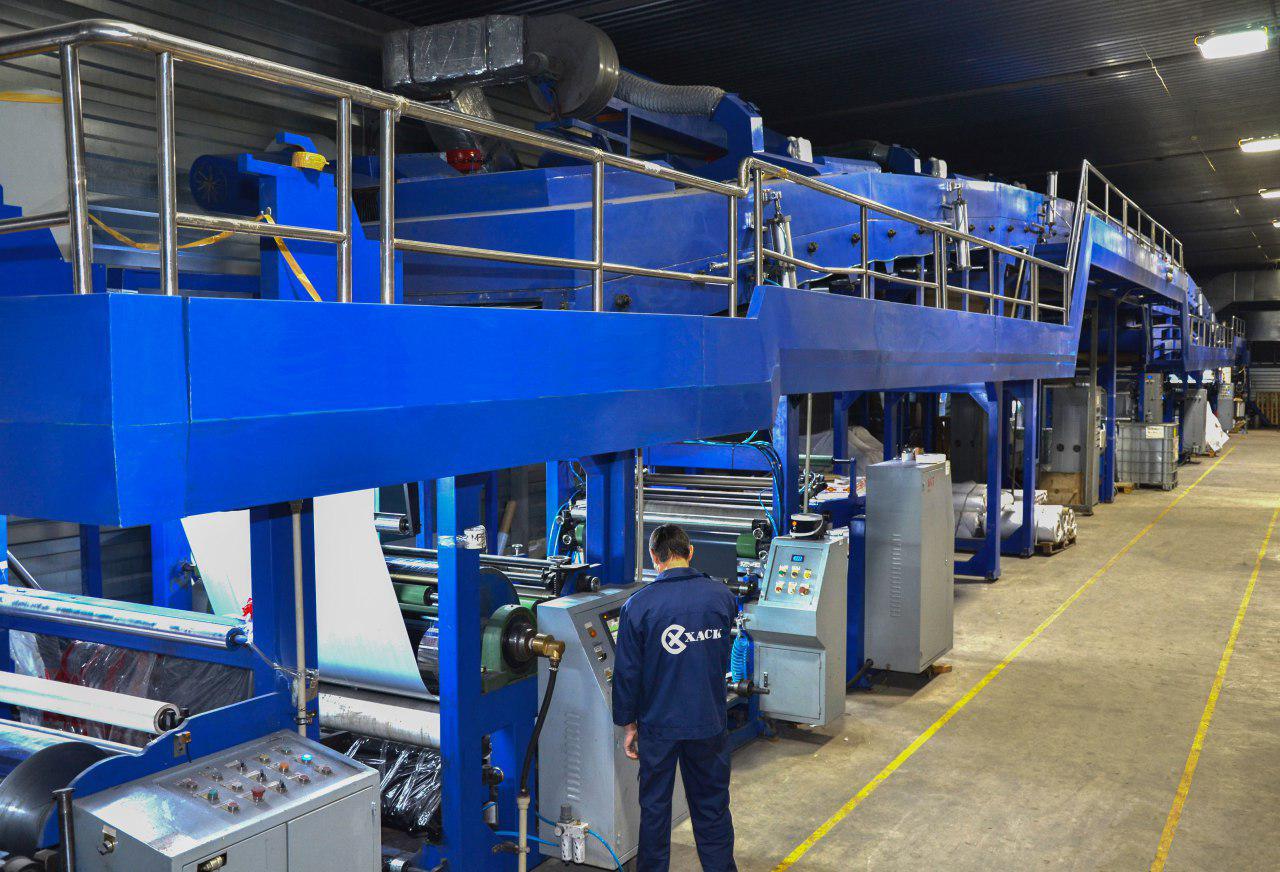 The range of products includes:
wide range of packaging adhesive tapes of the "Scotch" type (base - biaxially oriented polypropylene (BOPP) with acrylic adhesive) of any color with a thickness of 36 to 50 µm.

hot melt-scotch (base - biaxially oriented polypropylene (BOPP) with synthetic rubber based adhesive), used both for fining of packaging and special purposes;

Adhesive tapes with interlayer imaging (scotch with logo), in the manufacture process a large-format six-color flexoprint machine, providing photographic print is used;

adhesive tapes with a surface application of the image, in the manufacture process a narrow-roll machine, producing minimum print runs is used;

paper-based masking tape , with a wide application range.

self-adhesive protective films, used to protect a variety of surfaces from contamination, damage, UV radiation and other types of impact in production and transportation of products;
Lamination films, providing reliable long-term protection of various surfaces;

laminate paper and paperboard - paper or paperboard, coated with a polymer from one or both sides by extrusion lamination;

multi-layer materials, such as polyfoil, triple, etc., which have high barrier properties.

stretch-film (stretch) for manual and machine use;

anti-adhesive (siliconized) materials, protecting the adhesive layer of self-adhesive materials;
Also our company owns special flexoprint complex that allows to apply images on all the listed materials.
Since HASK Company was established, we are improving the products, expanding the stock and strengthen our position in the domestic and foreign markets.
The enterprise is certified according to the quality management system ISO 9001 - 2008. At all stages of manufacture we carry out the constant quality control of the products.
Expansion and development of the trading network allows to directly contact our customers and promptly to react on all the changes of the customer's needs. Currently, we have established a wide branch network in Ukraine, and also have representative offices in Poland, Russia and Germany.
We are always open for cooperation, so if you are interested in our products or have any questions, you can always contact us in a way that is convenient for you.