Masking tape is one more manufacture direction of our company.
Masking tape – what is it?
Masking tape (crepe) is specific type of adhesive packaging tapes, which adhesive layer coated not only to the film surface, but on the saturated  paper (saturated by special substance).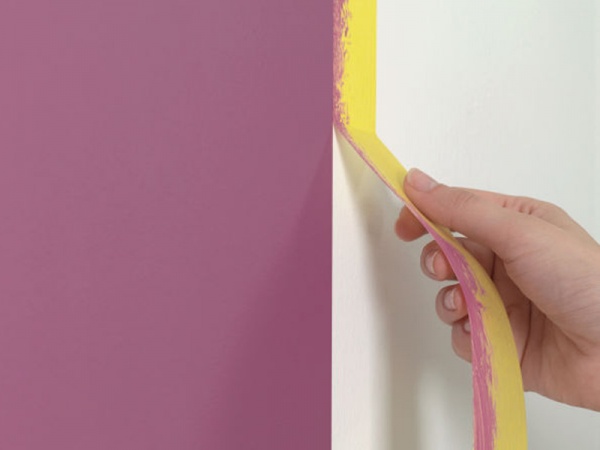 Application of masking tape
Masking tape is widely-used, but mainly in private life. They are used in repairmen, painting, etc.
Masking tapes application in the processes associated with the surface protection from contamination and explained by tape specific nature. Unlike usual sticky packaging, masking tape based on specially saturated paper that can be removed without the risk of any glue traces, etc., while the crepe provides proper protection against contamination on the sealed surface.
Masking tape from manufacturer «KHASK LTD»
Company «KHASK LTD» is manufacturer of masking tapes in Ukraine that allows us to cooperate with many car services, because crepe is in a great demand in the sphere of car painting services. Masking tape is sealed on a specific bodywork part, where any paint or primer should not get to, as well as in paint works flat boundaries used.
Masking tapes, manufactured by company KHASK LTD, are easy-removable from most surface types – they do not leave any traces and do not damage underlayer.
Often masking tape applied at the winter period, when people seal cracks in window frames.
Masking tape from KHASK manufacturer, sizes:
Name

(Masking tape)

Width, mm

Length, m

Roll QTY/ Carton

Carton dimension (l*w*h), mm

MT 48*15

48

15

72

400*300*300

MT 48*18

48

18

72

400*300*300

MT 48*20

48

20

72

400*300*300

MT 48*25

48

25

72

400*300*300

MT 48*30

48

30

72

400*300*300

MT 48*50

48

50

36

380*300*300

MT 36*25

36

25

96

400*300*300

MT 36*30

36

30

96

400*300*300

MT 36*50

36

50

48

380*300*300

MT 24*25

24

25

144

400*300*300

MT 24*30

24

30

144

400*300*300

MT 24*50

24

50

72

380*300*300