Both siliconized film and siliconized paper related to the group of anti-adhesive materials, manufactured by company KHASK LTD.
Siliconized film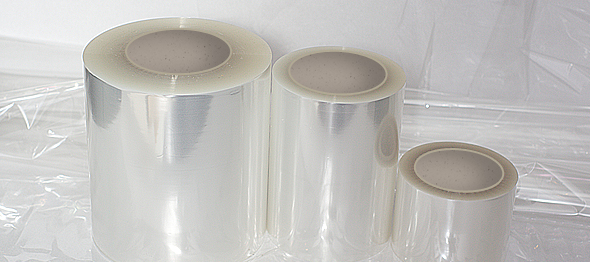 In many respects this protective material is similar to siliconized paper – it is also used for protection of adhesive surfaces for special and general purposes from the dirt, dust, moisture, as well as from accidental adhesion and damages. In addition to protective function, siliconized film serves as a release liners in  self-adhesive polygraphic materials production .
The difference between siliconized film and siliconized paper is the basis, where silicone layer is coated. In this type different films are used as basis material.
Our enterprise uses the following types of siliconized films:
PET;

BOPP;

ОРР;

LDPE;
Siliconized film in Ukraine
Company KHASK LTD is manufacturer of siliconized films in Ukraine. We provide an opportunity to manufacture this protective material taking into consideration unique parameters the customer needs. You can choose film type, color, quality of material, thickness and density. In addition, full-color printing of the motto, logo and contact details of the customer is available.
Siliconized film are used in the sealing process of self-adhesive surfaces of different types. Labels, stickers, posters, adhesive plasters, self-adhesive noise- and heat-resistant materials, rubber packaging for rubber, natural asphalt, paste and so on.