Siliconized paper is special type of protective material, related to the group of anti-adhesive release liners. Specific feature of this paper is special organosilicone coating (silicone) on one or both surfaces. Company KHASK LTD offers to their customers both variants material of this type.
In addition to the siliconized paper our company also manufactures siliconized coated film.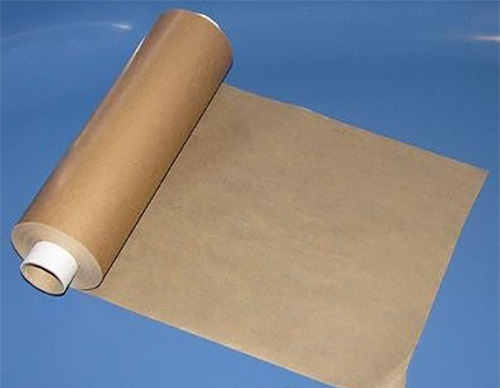 Siliconized paper – description and application
First of all, siliconized  paper is protective material. However, one should remember that this packaging type is not adhesive and, relatively, requires special application fields. In most cases, siliconized paper is used by our customers for adhesive surface protection. In addition, its field of application varies from the general to special.
Therefore, siliconized paper can protect adhesive layer from contaminations, accidental sealing, as well is used as a release liner in the production of self-adhesive polygraph materials.
Siliconized paper from the producer
Siliconized paper is produced on our enterprise for several years and for this period of time we investigate and develop such manufacture level, when we can offer to our customers individual choice of all parameters for each order. Different types of paper, its thickness, density, as well as possibility to print a unique logo and even a motto of your company. All of this our customers may choose by themselves.
For siliconized paper production company KHASK LTD uses different types of organosilicone materials, including certified materials for medical and food industry.
Basic materials for our production are glazed or supercalendered paper with silicone coating and craft- laminated LDPE.
Field of application:
Medical products (adhesive plasters, etc.);

Mailing envelopes with adhesive stripe;

Self-adhesive heat- and noise-resistant materials in automobile manufacture and construction;

In décor elements.