Signal & Warning Tapes
Company KHASK LTD manufactures special tapes - warning (signal tapes). This material is used in special cases for certain types of constructions, installations / dismantling works, as well as in other places that need to be protected.

Application
The name speak for itself – the task of the tape to warn about something. In connection with application peculiarity, the most common application options are the warning signs: "Caution, gas!", "Caution, cable!", "Optical cable", "Do not dig deeper!", "Caution, heat network!", "Attention, water supply! These tapes are laid in the ground at the depth set by the state standards in order to warn about the passage of those or other highways deeper underground.
With personal flexoprint complex our company offers you  any text or image printing on the film upon the customer's  request.
In addition, usual two-color warning tapes of black-yellow or white-red color used to protect a certain area. Such tapes are called protective.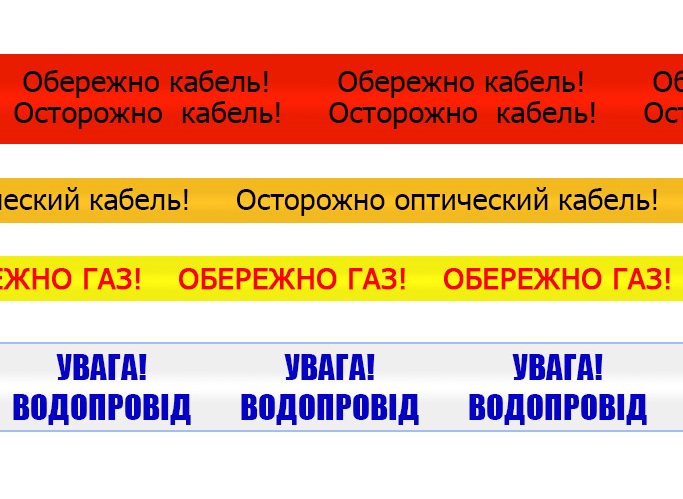 Production
Our enterprise producers warning and signal tapes of LDPE film with a thickness of 30 to 80 microns. Width of the finished rolls is 50 - 1000 mm. Length of rolling is from 10 to 1000 meters.
In addition to the usual tapes manufacture, we are pleased to offer our customers signal tapes with any adhesive coating: acrylic water-based, on the natural rubber basis, on the synthetic rubber basisi (Hot Melt).
At the customer's request any required information can be printed on the signal tape. Such a product will contain the most detailed warning information.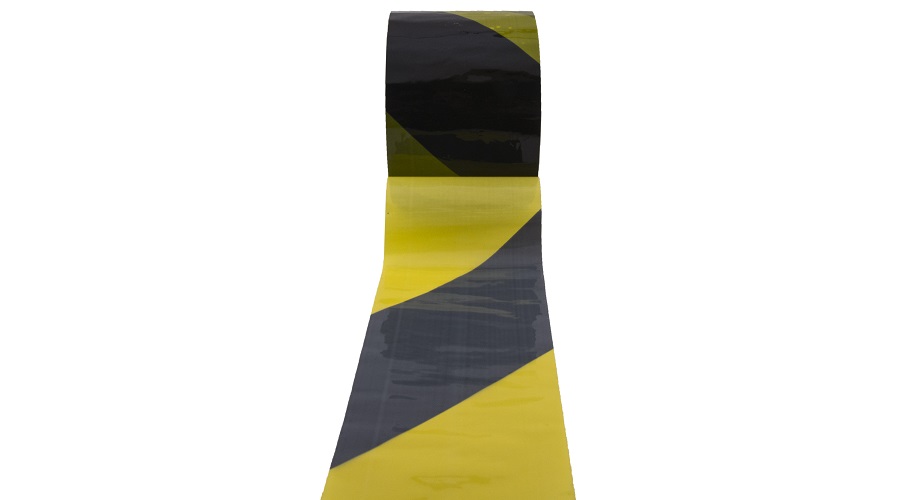 Acrylic water-based adhesive is the most common type of adhesive coating. Often used in the manufacture of most packaging adhesive tapes relatively to its low cost and sufficient adhesion for daily needs.
Adhesive on the natural rubber basis is characterized by increased strength of the final product and provides more reliable adhesion to the surface. Also, rubber adhesives are more resistant to temperature changes.
Adhesive on the synthetic rubber basis (Hot Melt) can be compared to natural rubber in high resistance to temperature changes, increased adhesion and other properties, but at the same time it has a lower price, related to its synthetic origin.